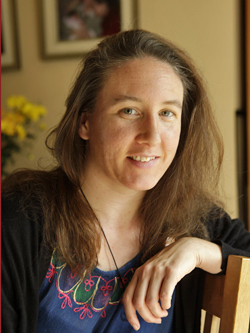 Our minister, Rev. Anna Jarvis, trained at Unitarian College Manchester, qualifying in June 2014. She has been a member of the Unitarians since she was 16, and led services for nearly ten years before entering training. As well as being a minister, she is a mother to three teenage children, enjoys singing, and aspires to be a vegetable grower! 
 Please do contact her with any questions, to arrange a visit,
or rite of passage, or just for a chat.